I am the owner of curls in every sense of the word: not elegant curls, not romantic wavy strands, but real "mad curls", of those that grannies call the word "curly" that brings me to hysteria.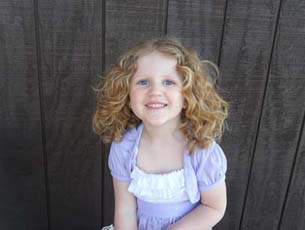 Many of my friends look enviously at my curls and are naively confident that I don't need any styling or hair care products: "I got up and went." Only we, curly girls, know how many disorders curly hair can deliver , how much money and time can be wasted on hair, and how one small drop of water can ruin a hair styling.
From childhood, there were memories of terrible morning combing: mother, strand after strand, was tearing my hair, which did not want to unravel. I whined and hated the fact that all the aunts of the court unanimously recognized my unconditional decoration.
When I grew up, a much more serious problem was discovered: curly hair almost never looks well-groomed. No matter how much I struggled over styling, my hair looked as if my comb was lost a month ago. Straight-haired girls looked elegant, and I was a vivid example of an explosion at a pasta factory. In addition, my curls prevented me from changing my image. I really wanted a short haircut. Once I even did it and then for several months poured tons of hair products onto my head , trying to at least slightly smooth out the flash haircut. By the way, what hairstyles can be done every day.
I got bangs too . But what I got when I persuaded some hairdresser to this stupidity, you can easily imagine: uncontrollable fluff puffed up near my forehead , which I had to lick, fix and pin to look decent. I tried to straighten my hair with an iron. As a result, I only burned all my hair and then spent a lot of time, effort and money to fix the result.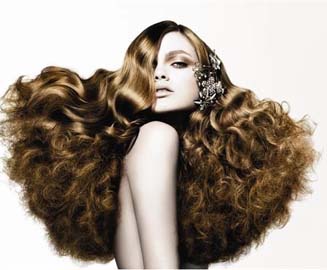 No matter how I struggled with my curls! Until, finally, she came to a simple truth: one must not fight , but take care. In general, this rule applies not only to hair, but to appearance in general. Until you stop FIGHTING, you won't achieve anything from your body. To accept yourself for who you are: curly or straight-haired, prone to fullness or not, tall or short, stately or miniature – accept and use in your interests. Here is a sign of a mature, mature woman. The sooner this decision comes, the less negative impacts you will expose your body, your skin, your hair.
After I decided to care for my hair, I did what needed to be done a long time ago: I began to find out what is the specificity of curly hair and how to live with them in love and harmony. For information on how to care for your hair, see the article "A few simple tips for hair care . "
Compared to straight hair, curly hair is thinner, brittle, dry and porous, naughty. They are harder to stack. In places of bends, curly hair often breaks. Care for curly hair is more gentle, regular, using various products designed specifically for such hair.
Over time, I managed to develop certain rules for myself that help me look well-groomed and enjoy my curls.
No short haircut. If you have curly hair, it's better to immediately reconcile yourself with the fact that a short haircut is not for you, no matter how fashionable and stylish it is: it will instantly turn you into a scarecrow, and show off your irrepressible desire to seem fashionable.
No hair dye. Well, not that the final and unconditional "No!", But if you do not have objective reasons for dyeing hair, such as gray hair, it is better to abstain. Wait until it appears, and then boldly dye your hair in any color! After all, any hair dye, even the most gentle, must dry the hair. And curly hair is already dry.
Yes, special shampoo. As I said, curly hair is very dry and brittle. So, shampoo must necessarily moisturize and nourish the hair. The composition of such a shampoo should include the following components: jojoba oil, coconut oil extract, extracts of a white lotus flower, licorice oil. Usually curly hair is voluminous, so bypass shampoos that add volume, otherwise you will be the owner of a flash haircut.
Yes, a special balm and masks.
Of the elite curly hair care products, I tried the following, which I can recommend.
A series of products for curly hair Bio Traitement Italian brand Brelil (800 p. And above). Of this series, I especially liked Liquid Crystal Hair Oil. It somehow magically acted on the hair and I periodically pamper my hair with this tool.
John Frieda also showcases its FRIZZ – EASE curly hair care line . After using the products of this brand, the hair looks very well-groomed: smooth, do not clatter in different directions, obedient. But, unfortunately, this line does not care for hair, but simply helps to improve the appearance due to the large amount of silicone contained in the funds. And since the condition of the hair does not improve, this line did not fit me. However, the funds of this line can be useful if you need to quickly "refine" your curls.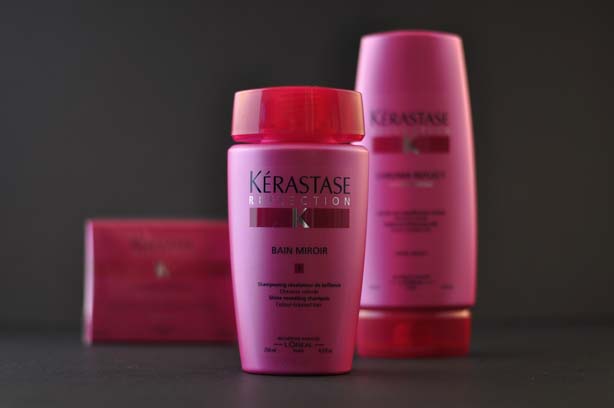 Kerastase from Loreal – I really liked this line. In addition to a really qualitative change in the condition of the hair, a pleasant unobtrusive smell pleased me. But funds for the care of curly hair at a cost of 1350 rubles, in my opinion, are not suitable for permanent use. In addition, this line can not be bought everywhere.
In my opinion, there are less expensive counterparts that are by no means worse. So I use Estel funds (the price is about 300 rubles). Hair comb well , smooth.

The Intensive Recovery shampoo from the Hundred Beauty Recipe trademark is also pleasing. Before applying a hairdryer, I always apply a product that protects my hair from heat, such as Schwartzkopf styling cream .
In addition, I learned to make masks from improvised means . 
The most effective mask for curly hair is a mayonnaise mask. Only mayonnaise is best made by itself, because what is sold in stores is solid preservatives. Homemade mayonnaise is made very simple: 2 egg yolks, 2 tablespoons of olive oil and a few drops of lemon juice are mixed and applied to the hair, avoiding getting to the roots. Keep the mask at least 40 minutes warm.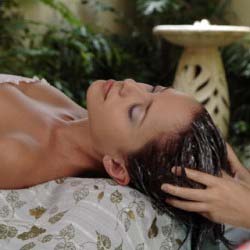 If you are too lazy to prepare a mask, just rub any warmed oil into your hair: burdock, olive, castor or sea buckthorn is suitable – also count on 40 minutes .
I also really like the egg mask: 1 yolk and 30 grams of cognac – this is enough for my not very long hair. If your hair is long, just increase the amount in the given proportions.

Onion masks give a good effect , but be prepared to smell lik
Chippolino for several days after this procedure. For me, this option was completely unacceptable.
Careful use of the hair dryer . The fact that the hair dryer dries hair is no news to anyone. For owners of oily hair, the hair dryer is not terrible, but the hair dryer can finally turn dry curly hair into a washcloth. At the same time, not using a hairdryer also will not work, because without styling your hair will not look decent. What to do? I suggest to dry your hair in a natural way, and use a hairdryer only for styling. In addition, when I don't have to go anywhere, I use the home style of styling – I apply an indelible mask for dry hair to wet hair, brush my hair back and twist it with a tight knot until it dries completely. It turns out pretty large pronounced curls that can be stabbed at the back of the head, make a high " ponytail" or vice versa a low, free tail. I recommend using the iron only in exceptional cases, if there is a difficult interview or an important business meeting. In everyday life, you can blow-dry your hair in a natural way using a round natural brush, fixing the effect with a small amount of wax. Do not forget to use thermal
protection, otherwise after a month of constant styling, nothing will remain from your hair .
Special diet for hair: Those with dry and brittle hair are advised to eat oily fish, avocados, vegetable oils,
nuts and remember to drink at least two liters of water per day. Of course, with the help of the right products alone, especially given the current environmental situation, you will not improve the condition of your hair, but in combination with competent care for curly hair and taking vitamins, you will achieve the result.
Regular visits to the hairdresser: The split ends of the hair should be trimmed at least once every two months – in this case, you are provided with well-groomed hair even without additional procedures.Two things that most often are offered to owners of curly hair in the salon are cutting with hot scissors and chemical hair straightening.

What is the benefit of cutting with hot scissors? Ability to save hair length. But in my sad example, I can say that hair after cutting with hot scissors becomes even less obedient than it was before her, and the sealed ends very soon return to their original appearance. Maybe this option doesn't suit me personally , or maybe hot scissors are just a fiction. But I remain with the deep conviction that well-groomed hair of medium length is much better than long untidy strands.
Chemical straightening :
What happened to the hair at the time of this procedure, I could not understand, because in chemistry I always had a weak three. But personally, I did not like the chemical straightening of hair for two reasons: firstly, the cost of the procedure is not small, and the effect lasts exactly the time until your hair grows (and some hair grow very quickly); secondly, the disheveled growing roots look pretty stupid and immediately give out the artificiality of your straight hair.

So, perhaps the best thing you can do is to learn to make friends with your curly hair, not to remake them, not to disguise them as
straight, but to carefully look after them and enjoy their natural beauty, giving your look romance and femininity. Read the continuation of "Hairstyles for Curly Hair". (Part 2) .