The legendary incense of Cleopatra, the ancient recipes of Arabian beauties, subtle and barely perceptible or, conversely, the rich aromas of medicinal plants have long been exciting your imagination with their mystery? But all this is nearby – just reach out to the bottle with essential oil … and the door to a wonderful world will open before you, which can give you health, beauty to your body, envelop it with seductive aromas, soothe or give confidence and vitality … Essential oils can do a lot . And you can't wait to find out which key will open this door? Let's get a look…essential oils how to use.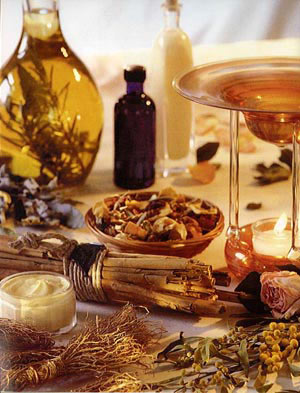 What is essential oil? This, in my opinion, is the soul of a plant, the most valuable thing that it can give you. Essential oils are produced by steam distillation of various parts of a plant – not necessarily flowers, it can be leaves or bark, while the aromas of such essential oils from different parts of the same plant can be completely unlike each other, sometimes almost unrecognizable. And very often, to get 1 ml of essential oil, you need to process tens of kilograms of petals! Truly, this is not only the soul of the plant, but also a fragrant jewel!
 How to open the door to this mysterious world so that the first acquaintance with essential oils does not turn into disappointment?
Let's go down from fragrant heaven to earth and see what we have to deal with when we decide to collect our collection of essential oils and start making healing mixtures, balms, creams for ourselves and our family?
First of all, be sure to carefully look at the quality, especially those oils that you plan to buy for internal use (this is also possible). Unfortunately, I can with confidence to say that in pharmacies you will not buy a single essential oil suitable not only for internal use but also just for the application to the skin – with the exception (and not in all pharmacies) it will be expensive oils of well-known European companies (France, Germany) . The fact is that the price of essential oils is almost always one of the quality indicators. Getting essential oils is a very costly, time-consuming process, so there is a certain price level below which it makes no sense to buy a bottle of essential oil, moreover, it can be dangerous to use, too high a risk of an allergic reaction. The same essential oils which are sold in our pharmacies at a ridiculous price, unfortunately, are not suitable for use in medical and cosmetic purposes. Often from essential oils there is only one name. It is even more unsafe to buy essential oils on vacation in fragrant shops in any of the overseas countries.
What to do? Where to buy essential oils?

I can safely advise the following: it is best to order essential and base oils in well-known online stores that have been operating for several years. They buy oils from European manufacturers in bulk, therefore, if the online store has been operating for several years and all the necessary requirements for oil packaging are met, then it can be trusted, everything you need and good quality for aromatherapy and cosmetics at home can also be bought in such stores .
So, the first requirement for the quality of essential oil is its price. Often, it is crucial that women give preference to low-quality oils, which can be dangerous. Yes, indeed, unfortunately, essential oils are not cheap. Prices usually start from an average of 100 rubles (in no case cheaper, essential oils for 60 rubles, which we often see on pharmacy windows – it doesn't happen in principle!), But these are citrus esters, some types of conifers, that is, those oils which are easy to obtain from inexpensive plant materials. Prices for the most expensive esters and absolutes that are used including for the manufacture of expensive perfumes (for example, rose, neroli, sandalwood) can reach up to 5-6 thousand rubles for a small bottle of 5 ml.
But I can confidently say that these costs are more than paid off, and not only by solving your health problems, appearance, etc. The consumption of essential oils is minimal – a few drops added to the base oil or base! That is, on the one hand, sometimes you are perplexed to think about whether to pay a certain amount of money for 10 ml of "ether content", but in the end it turns out that these 10 ml are enough for at least a year of active use … And since ethers are usually used in combinations with each other, then the year will be small. For example, I still keep some essential oils in the refrigerator, bought about five years ago, when I was just starting to get involved in aromatherapy.
The second is packaging. Essential oils should only be poured into glass bottles of dark glass (usually at retail, essential oils come in 10 ml bottles, but the most expensive ones are in 5 and 1 ml bottles). Essential oils are quite capricious to environmental conditions: they interact with plastic, and in a bottle of ordinary clear glass they decompose very quickly in the light, especially citrus fruits, they are best stored in a refrigerator. At the same time, you should not often give them a shake: try not to change the temperature regime of storage, do not carry with you for weeks – or even months – a bottle of essential oil in your purse.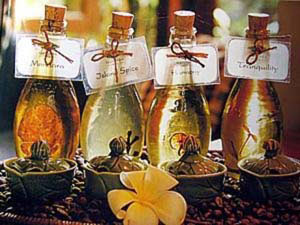 Third requirement: the botanical name in Latin must be indicated on the bottle label, for example: rosadamascena (damask rose), canangaodorata (ylang-ylang). This is one of the indicators of the quality of the oil and confirmation of the reliable reputation of the manufacturer. If there are no signs of a botanical name on the bottle, then without looking, we pass by not only this bottle of "rose essential oil", but also the place where we saw this bottle. Although, of course, the fulfillment of this requirement is not a guarantee of quality. But in this matter, one way or another is better "re-" than "under-".
What is the minimum set of essential oils worth buying in the first place so that you do not have to spend extra money and not regret a random purchase?
I think, first of all, it is worth buying tea tree essential oil (Melaleucaalternifolia). It is an ideal antiseptic, very effective! If you need to prophylactic the wound, cure acne, treat, clean all inflammations on the skin, remove irritation, dandruff. Any bacterial and viral infections (up to tuberculosis), inflammation in the oral cavity, insect bites, eczema, dermatitis, periodontitis, cystitis, fungal infections, including genital area (and for prevention in this area) – there is practically no such area where the tea tree would be useless! It is also indispensable during the period of flu epidemics – in the form of inhalations, compresses, massage for colds, coughs. It is very effective to apply this oil not only to the skin, but also as a disinfectant: in the aroma lamp, for example,
The action of the tea tree is enhanced by lavender officinalis (Lavandulaangustifolia, Lavandulaofficinalis, Lavandulavera). In general, if the smell of tea tree seems to you too strong, too intense, then much of what tea tree can do is possible with lavender. And its aroma is much more pleasant. The same essential oil will help you cope with burns, including after a not very successful day at the beach, will help calm your child and quickly fall asleep yourself – just add a few drops to the aroma lamp, make a light massage with a mixture of some vegetable oil and two with three drops of lavender, take a bath of lavender salt or just drop a couple of drops on a pillow before bedtime.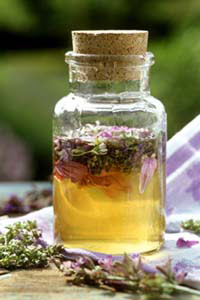 The wonderful aroma of creams and face oil blends with lavender (do not add in any case essential oils to industrial creams, although this recommendation is quite common in the literature!) – it will soothe sensitive skin, help tired, heal all inflammations and wounds after shaving in men, restores dry skin, reduces swelling and peeling.
In hair care, in hair masks , lavender is also indispensable – you can make oil masks, add it to neutral shampoos, and just rinse your head with water with a mixture of a small amount of lemon juice and a couple of drops of lavender essential oil after washing. I also really like to make moisturizing oil mixtures with lavender and some citrus essential oil (usually for this I take bergamot, you can also grapefruit, for example). The smell is so unusual, so "southern"! In winter, real summer comes into the room!
By the way, citrus oils are the third that I would advise you to purchase in your minimum set of oils. They are inexpensive, the aroma is amazingly tasty, and you can use it for anything! For example, lemon essential oil (Citruslimonium), in addition to its antibacterial, antipyretic effect, has the ability to cleanse oily skin from inflammation, whiten teeth (apply a couple of drops to toothpaste when brushing your teeth), and remove waste products from the body. It also helps to dissolve kidney stones and gall bladder, helps if you are sick of transport. Almost all citrus essential oils are indispensable in solving such an eternal female problem as cellulite. Start taking it inside (dissolve 1-2 drops of essential oil of any citrus in 1 tsp of honey) on an empty stomach – this will help reduce your appetite and improve your body.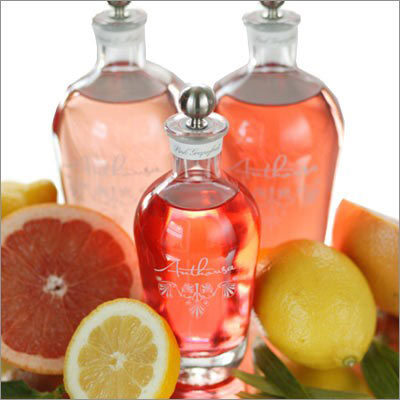 In the evening, take a bath with citrus oils – no more than 5-6 drops per bath (diluted in salt, milk, cocoa, etc.), be careful not to increase the dose! Citrus oils are very active! And do not use them during the day on sunny days – citruses can be phototoxic, it is better to do all procedures with these essential oils in the evening.
Wraps are very effective: add a few drops (up to 8-10, not more) of any essential citrus oil to clay, finely ground coffee grains or steamed powder of kelp or fucus, apply to problem areas, wrap with cling film, top with a warm blanket for an hour. It will be wonderful to simply mix them with any base oil and use instead of a firming, moisturizing body cream. And if you need to get up early, get rid of fatigue or feel vigor, a burst of energy in the middle of the day, concentrate on solving an important task, concentrate – then citrus essential oils will come to the rescue here! It is enough to apply a drop in the palm of your hand and rub them vigorously against each other.
Tea tree, lavender, lemon (or other citrus essential oil) are universal … They will become indispensable, reliable helpers for you, who will help you out at home, at work, on a camping trip, and in a country house. And, I am sure, they will be a great start to your future collection of essential oils and your passion for the wonderful, amazingly interesting and "tasty" world of aromatherapy and home cosmetics.